Get your Sales Team Remote Ready
The Covid-19 pandemic has impacted businesses in different ways. Companies are adopting remote working environments, increasing the demand for the best software to manage business operations efficiently.
As sales teams move towards remote working capabilities, managing the different representatives remotely is no easy feat. However, using a feature-rich small business accounting and payroll software, you can ensure that your numbers don't dip and your sales team remains productive, even while working from home.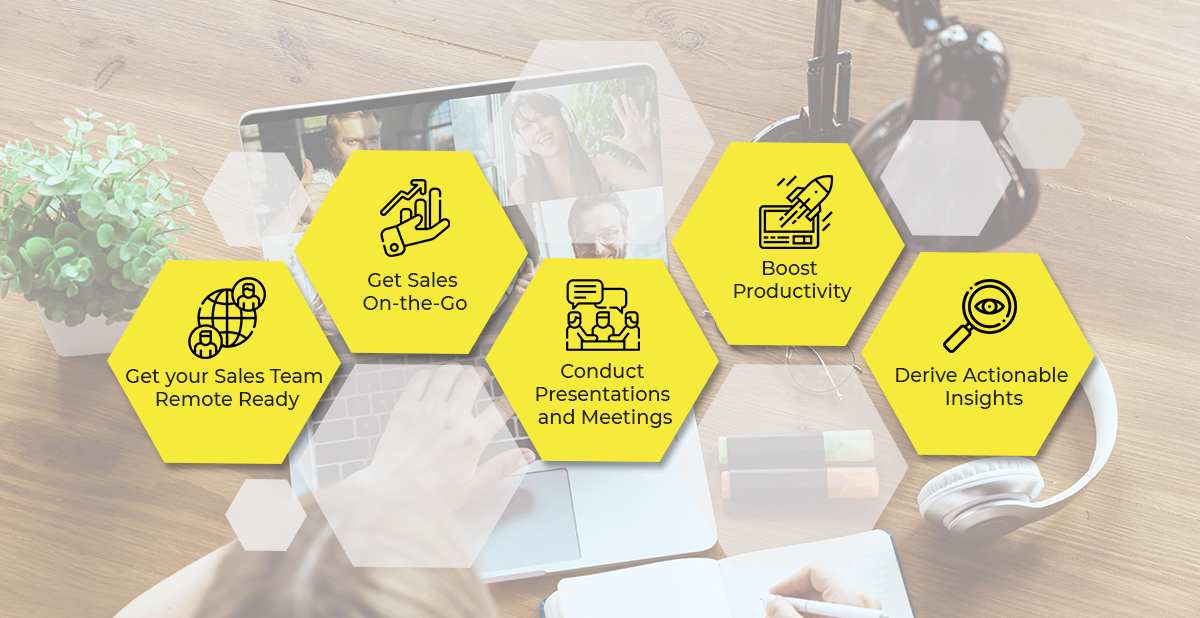 Get Sales On-the-Go
CRM allows business owners to avoid all communication bottlenecks. Users get a 360-degree view of the customers and the sales pipeline. As a result, representatives can work together and maximize their revenues.
Conduct Presentations and Meetings
Sales representatives often conduct meetings to understand their sales targets and strategies. CRM tools are integrated with some of the popular web meeting and conferencing applications. Consequently, salespeople can organize real-time visual conversations with prospects, other team members, stakeholders, and more. Just send out an invite to your prospects and replicate the experience of delivering a face-to-face proposal presentation.
Boost Productivity
With CRM, your sales team can eliminate redundant tasks through automation. There is no need to spend time on repetitive tasks like data entry, thereby providing sufficient time to manage customer queries, regain customer confidence, and guarantee the best customer service. The software allows for seamless communication, enabling you to boost productivity.
Derive Actionable Insights
Salespeople need to constantly make decisions and change strategies to accommodate as per the changing times. When you have the right CRM software, your data is automatically updated, giving you the information you require to plan your next move.
Additionally, you can use the CRM software for interactive dashboards and robust reporting. A sales team working remotely can leverage the best accounting software for small business to manage finances. Proper management of accounts and finances helps to better strategize sales processes and communication with potential leads.
Distance, transportation, and other disruptions can serve as hindrances in your business growth. However, with CRM, prepare your sales team to enjoy a stress-free remote work experience.