Now Prepare Client Quotation Within CRM
Are you struggling to prepare a client quotation? Do you need an easy-to-use, automatic quotation or proforma invoice template?
You can now avail the best CRM solution for small business and prepare quotes from deals in just a few clicks.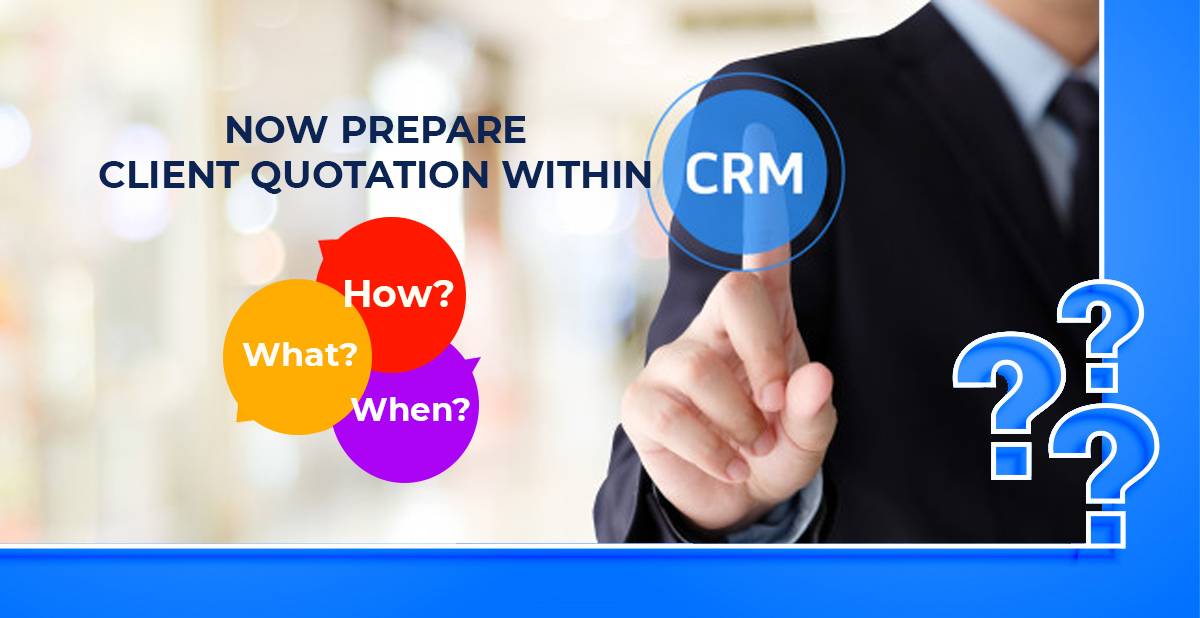 What is a Client Quotation?
A client quotation is a document provided by the seller to the buyer, confirming the price, quantity, and other details of the goods and services offered. Other terms used to describe this document include sales quotes, sales quotations, or quotes.
Quotations are legally binding only when they are part of an official contract. The objective of a quote is to inform the potential buyer about the cost of goods or services before they commit to purchasing the same.
When Do You Need to Send A Quotation?
Generally, a quotation is sent when a customer expresses an interest in your products or services. It is recommended that you send a client quotation as soon as possible. Customers tend to request quotes from various vendors. Therefore, sending yours quicker will help you remain at the top and get ahead of the competition.
How Does Zoho CRM Help to Prepare Client Quotation?
There are many ways to write and prepare a sales quotation. You can use a downloadable template, an online software, or present a hand-written business quotation. The Zoho CRM tool allows you to benefit from the following features:
1. Generate Quotes On-the-Go
Zoho CRM includes product information. Consequently, sales representatives can use the same to send out real-time quotes. It also enables efficient communication between the sales team, the product managers, and the quotation department. Effectively, this process helps to save time, money, and resources.
2. Sell More, Manage Less
The software enables your sales team to concentrate more on the sales strategy, instead of worrying about the sales and quote documentation. With all the quotations in one central database, you not only save on time and money but also increase productivity.
So, simply prepare your client quotation within Zoho CRM and send it across to your prospect with just the click of a button.