Smarter Forms for Efficient Sales Team
Any business organization requires customer information. Using the features of the right CRM tool, your sales team can capture information from customers and potential leads. The acquisition of this information is streamlined through a sequence of forms.
Business owners must adopt smarter forms and easy accounting software for small business. This strategy will support your sales team in becoming more productive and capturing accurate customer data.
If you have CRM, excellent. Nonetheless, please be aware that CRM is only as good as the data it receives. A large number of organizations don't complete the integration of CRM with the company website, losing out on the benefits they could have enjoyed. Integrating the two systems can streamline your sales processes and add value to your organization.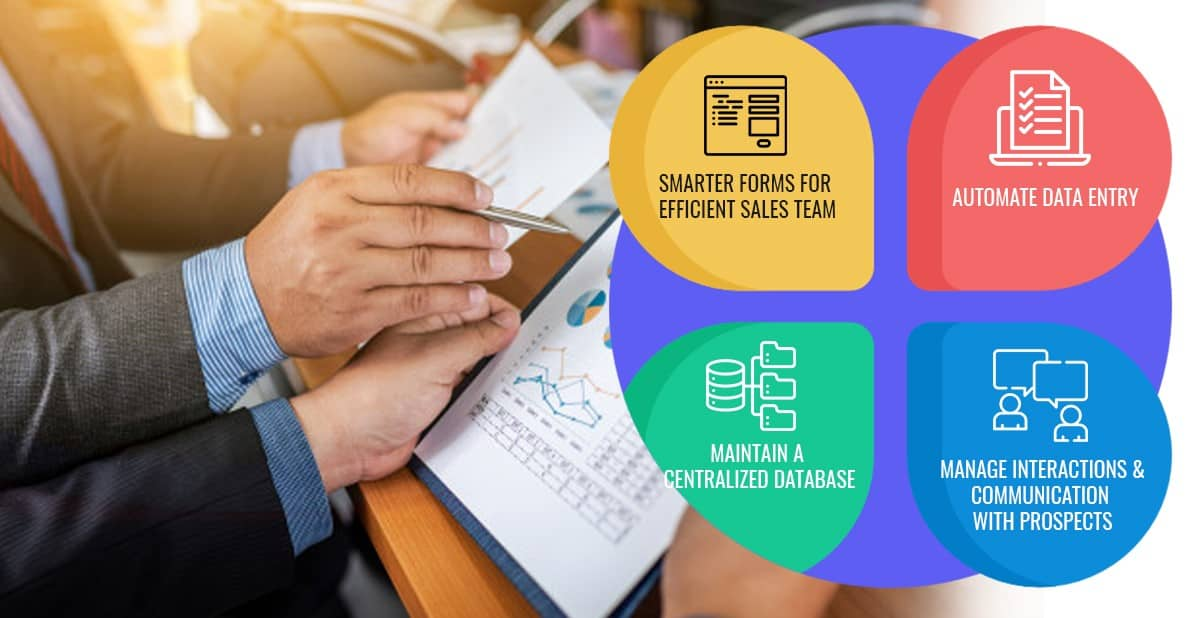 Automate Data Entry
Sales representatives have a lot on their plate. They need to devise strategies, identify potential leads, prepare a communication message, reach out to the customers, and more. The last thing that they want to spend time on is collecting and entering customer information. With CRM and contextual forms, you can redesign this record creation process. Sales teams can collect the required information without manually intervening in the process.
Maintain a Centralized Database
CRM develops a central database, wherein the entire sales organization records prospect information. This data can be extracted from the forms filled out by users on the website. The information is accessible to all teams. What's more, you can eliminate the task of searching for data through records and files.
Manage Interactions and Communication with Prospects
CRM software allows for the management of all communication - internal as well as external. Sales representatives can use this to track different stages of the buyer's journey.
For instance, a CRM tool and the acquired information through smarter forms helps the salespeople decide when they need to reach out to a specific prospect. Moreover, it lets the representatives know if they have sent the requested information to the prospects.